Bride To Be Gift Set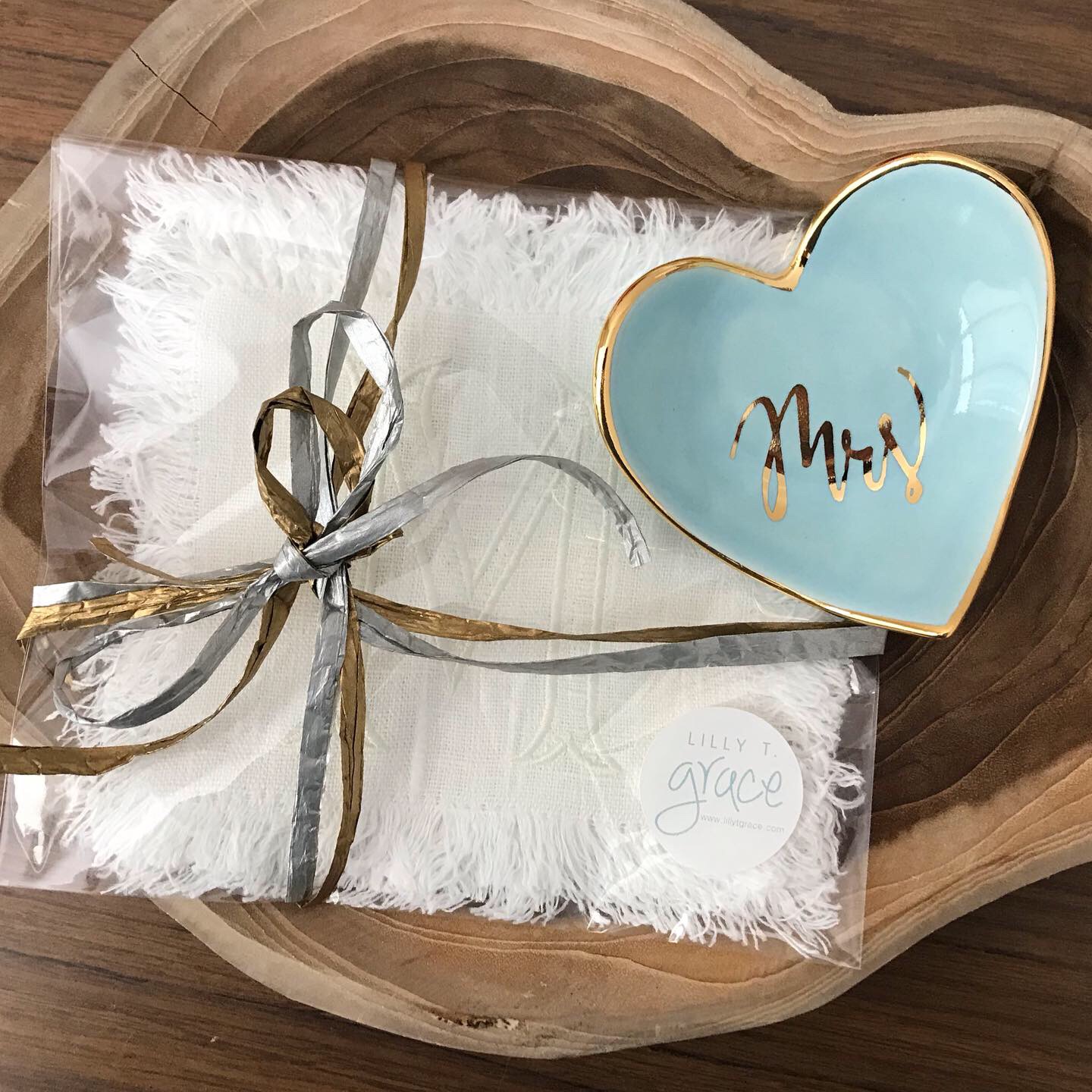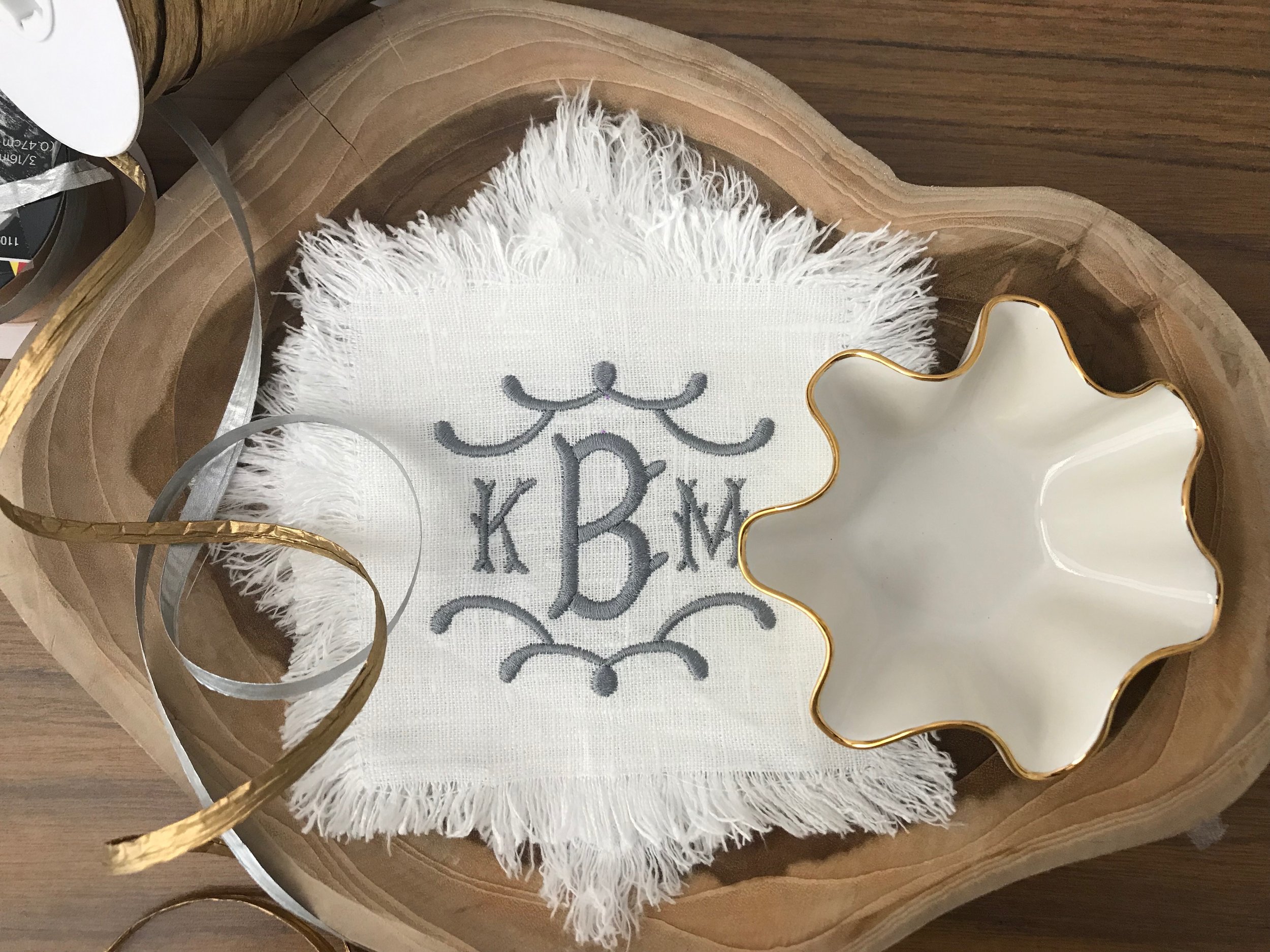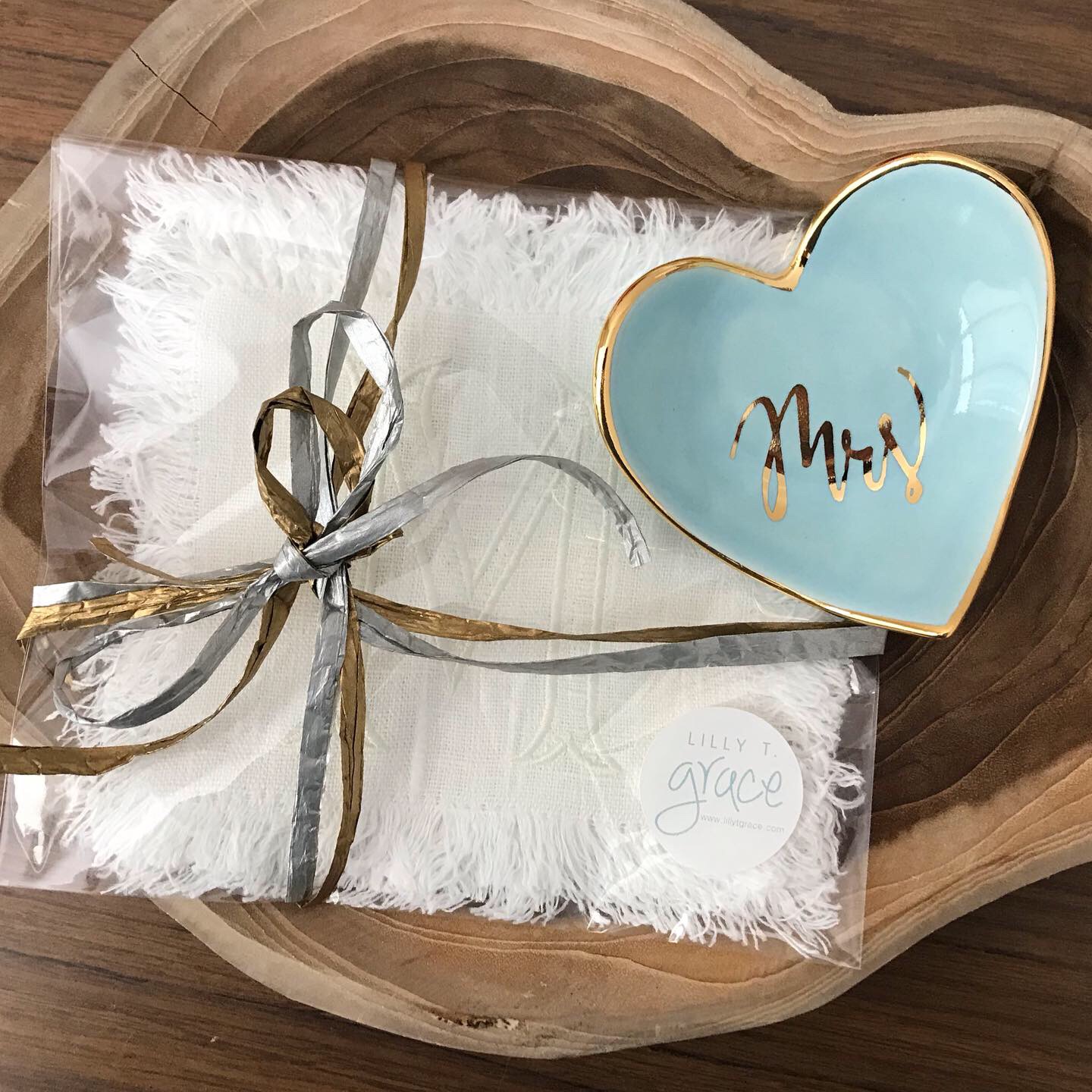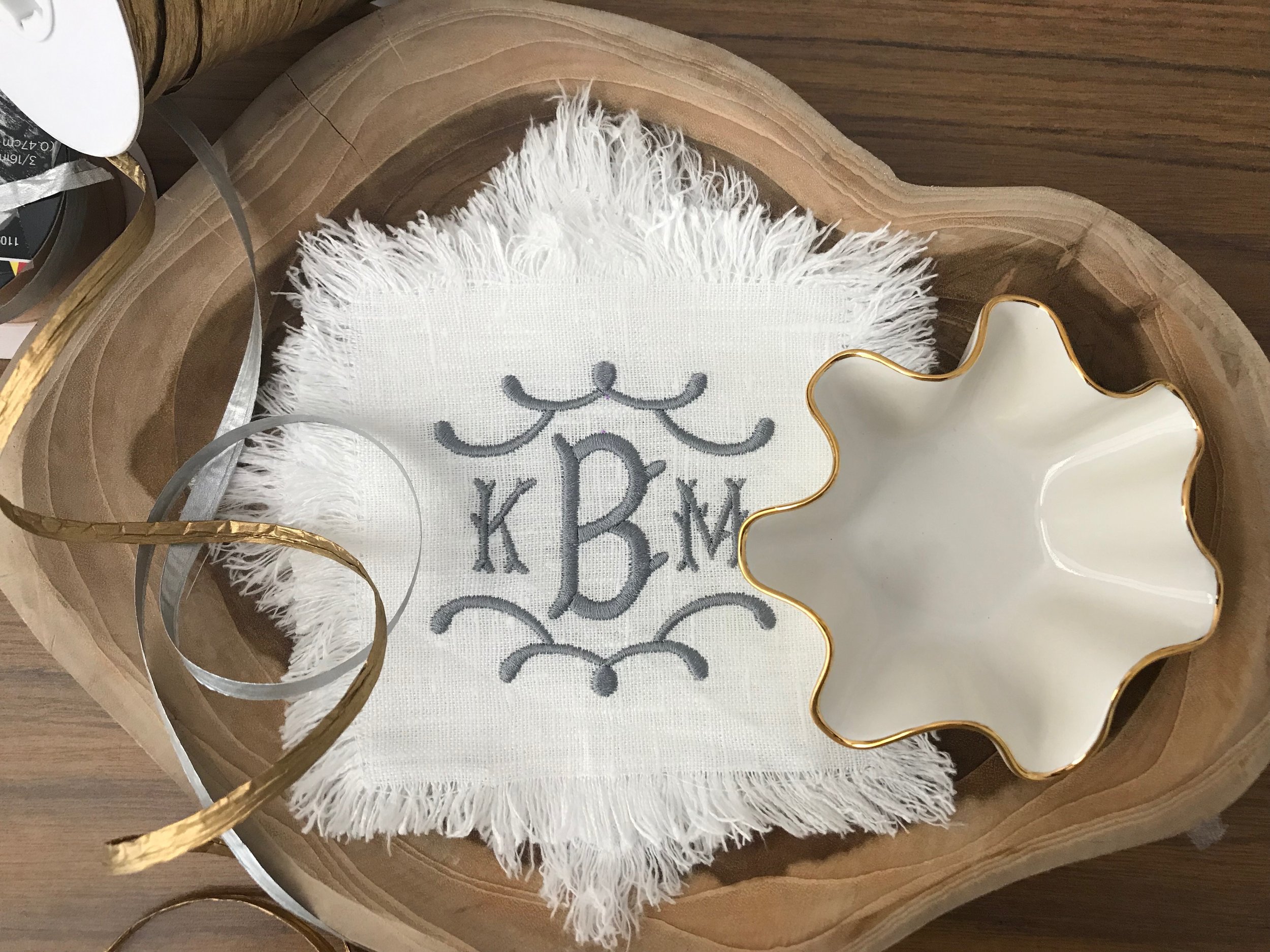 Bride To Be Gift Set
Have a newly engaged friend or daughter? Or, want to start off on the right foot with your future daughter in law? This set is the perfect wedding festivities kick off! The Susan Gordon Pottery ring dish can hold her shiny new engagement ring while the napkins can display her new monogram. It really is the best gift!
You can select monogram color and font upon adding to cart.
MC stands for the More Champagne Cocktail Napkin.